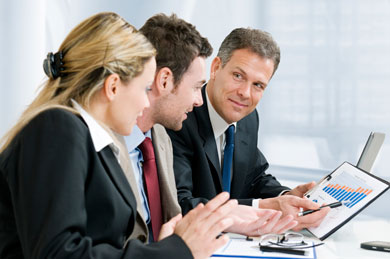 Financial Executives is a professional, locally owned and family managed bookkeeping and controllership service company. We are committed to providing close, personal attention to our clients. We take pride in giving you the assurance that the personal assistance you receive comes from years of advanced training, technical experience and financial acumen.
We provide our clients with a high quality, cost-effective alternative to an in-house bookkeeping department. We are particularly proud of the endorsements given to us by CPA firms in the Metroplex, who have chosen to refer their own clients to us to meet their day-to-day bookkeeping and controllership needs.
We believe in the value of relationships. We view every client relationship like a partnership, and truly believe that our success is a result of your success. Feel free to contact us with any questions or comments you may have – we'd love to hear from you. We pride ourselves on being proactive and responsive to our clients' inquiries and suggestions.
Our mission at Financial Executives is to provide growing businesses with a unique alternative to costly in-house bookkeeping – while providing a service that saves our clients time, money and gives them a superior level of financial control.
Click here to view the services we offer.