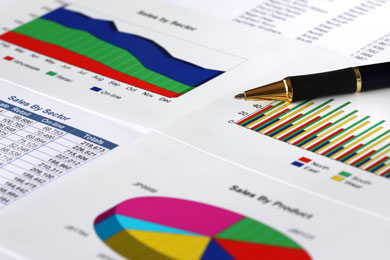 About our Service
Financial Executives, based in Dallas Texas specializes in providing Bookkeeping & Controller Services on an outsourced basis. Our system affords our clients substantial cost savings over an in-house Bookkeeper. As your Outsourced Bookkeeping Department we provide comprehensive services in the following disciplines: Accounts Payable; Accounts Receivable; Cash Management; General Ledger; Financial Statement reporting & Payroll.
Control over your business is enhanced by accurate & timely reporting, including: Aged Payables; Aged Receivables; Cash Register detail; General Ledger detail; Balance Sheet; Profit & Loss; Budgets & extensive Payroll reporting.
Our dedication to superior client service is our priority and we endeavor to continue to provide the highest quality professional service and guidance. While browsing through our site, please feel free to contact us with any questions or comments you may have – we'd love to hear from you. We pride ourselves on being proactive and responsive to our clients' inquiries and suggestions.
Below we have listed the services that we offer, along with a brief description. As the list below is by no means all-inclusive, please feel free to inquire about a service if you do not see it listed. If it is not a service we provide, we would be more than happy to refer you to a qualified professional.
Input vendor invoices to payable system;
Cut checks to vendors based on due dates or client instruction;
Checks to vendors are attached to source invoice for client signature;
Reconcile vendor statements to accounts payable ledger.
Report – detailed aged payables and cash requirements.
Input invoices to accounts receivable system;
Apply payments against receivables.
Report – detailed accounts receivables aging.
Post receipts to cash journal;
Post disbursements to cash journal;
Reconcile bank and merchant credit card statements to accounting records;
Cash flow forecasting.
Report – detailed cash transaction register and balances.
Distribute all revenue transactions;
Distribute all expense transactions;
Process month end adjusting journal entries.
Report – General Ledger detail.
On a monthly basis Financial Executives will issue your company a set of timely management accounts.
Reports:
Balance sheet;
Profit and loss statement, for the current month as well as cumulative year to date results;
Budget monitoring report, identifying actual results achieved against pre-set budgets for all your revenue and expense items.
Review and discussion of your monthly results with your Financial Executives controller;
Day-to-day business guidance and advice.
Full service payroll processing in association with our payroll company partner (optional).
Report – comprehensive list of reports available
Saving You Money…
Cost savings up to 50% over an in-house bookkeeper;
Save on space and equipment;
Save on staff recruitment fees;
Flat monthly fee;
Free courier pickup and delivery.
Saving You Time…
Improved business focus by outsourcing functions not central to bottom line operations activity;
No down time for training;
No frustration over staff turnover problems.
Giving You Complete Control…
Secure access to your financial data provided via the internet 24/7 (optional);
Upgraded financial sophistication for less;
Reduce the risk of fraud, by completely separating the recording function from the physical control of assets.
When we do the books – You're in control!